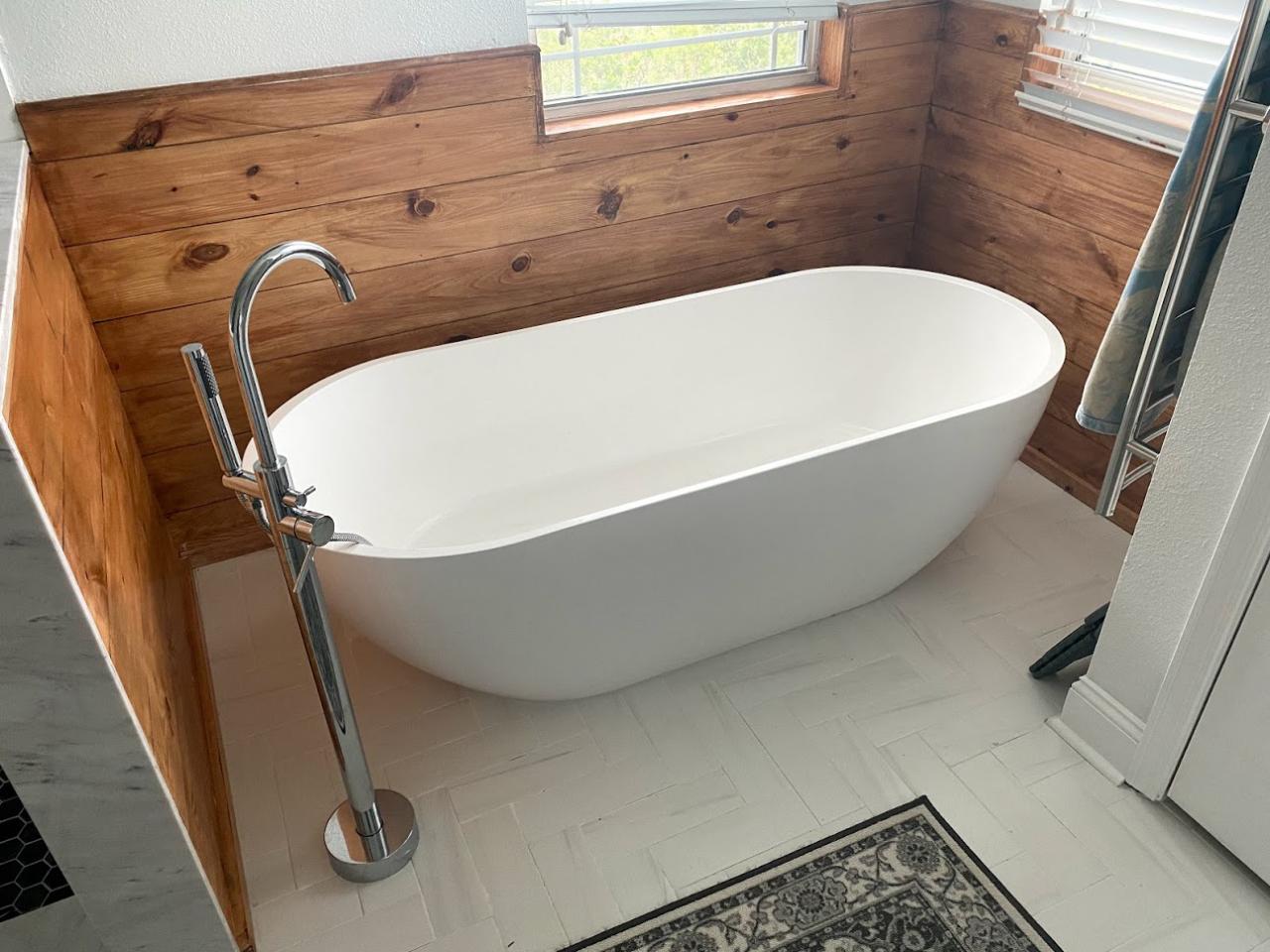 Bathtub Installation and remodels
Our team of professional plumbers are ready for all of your plumbing needs. Expereince and knowledge is key when it comes to your bathroom plumbing. We have been priviliged enough to work on many bathrooms here in the Tallahassee area. Tub materials, shape, and design is constantly changing. From hall bathroom tubs, to master bath giants, we've kept up to date with all the latest products being released. We hope you'll consider us to be the plumber for your next bathroom rennovations.
Bathtub Installations
We install all types of bath tubs. Pedestal tub, Garden tub, whirlpool tub, cast iron tub, fiberglass tub, steel tub, and stone or marble. Changing a bathtub requires sharp skill to locate the drain and water supplies for the tub and faucet in the right place for it work properly.
Walk in showers can last a long time if installed properly. Tile or fiberglass walk in showers take experience to install properly. Shower pan liner, drain location, and water supply installation for shower floor and shower faucet takes a skilled plumber. Let us be your go to plumber for this type of work here in Tallahassee Fl.